To create an advertisement go to the Advertisement module. Then click 'add advertisement'.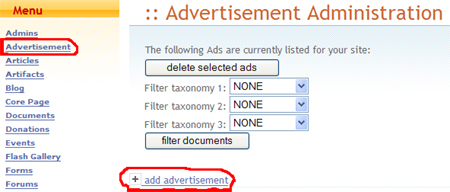 2. Change the end date ( Example: from 1/1/2010 to 1/1/2060 )
3. Put the advertisement content in the Description box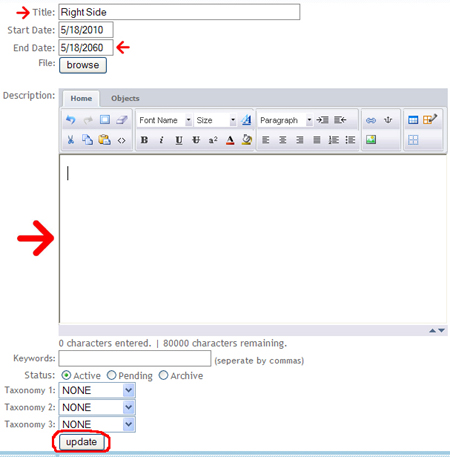 1. Edit your advertisement by going to the Advertisment module
2.
 Click the edit button of your advertisement as shown below
For the advertisement to show up on your webpage
1. Take the ID number of the advertisement 
    Example: the ID number for the advertisement shown below is '141'.
    In the email put your website's name as the 'Subject' of the email
    Give the advertisement ID number
    State where you want the advertisement to show up on your website
    Y
our advertisement can go on the right/left column or on the footer of the website
    Click here for examples of an advertisement on the right and left column, footer.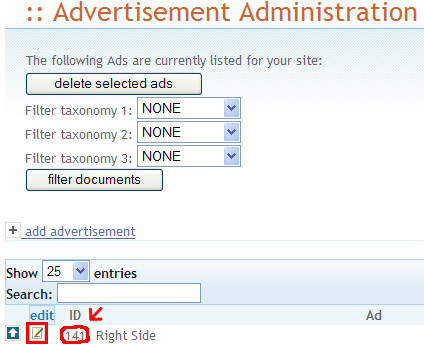 If you run into any problems creating an advertisement please contact us.