To create a core page go to the Core Page Module. Then click '+add core page'.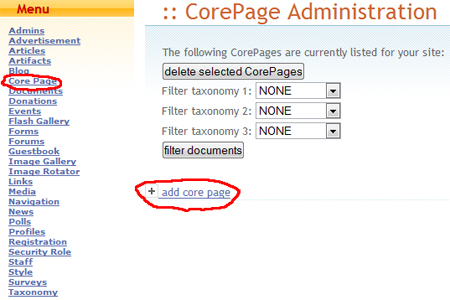 2. Change the end date ( Example: from 1/1/2010/ to 1/1/2060 )
3. Put the text or images you want on the core page in the Description box
4. When you are finished click 'submit'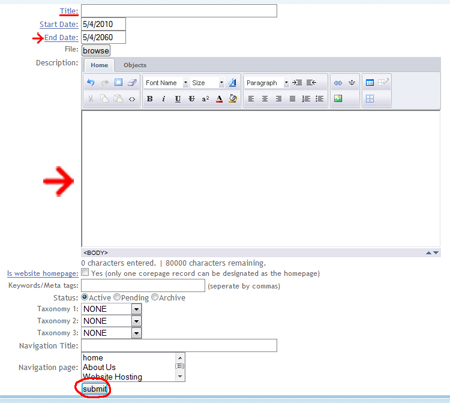 You can later edit the content on the core page by going back to the Core Page module and clicking the edit icon to edit that core page.

If you are experiencing any issues creating core pages please contact us.